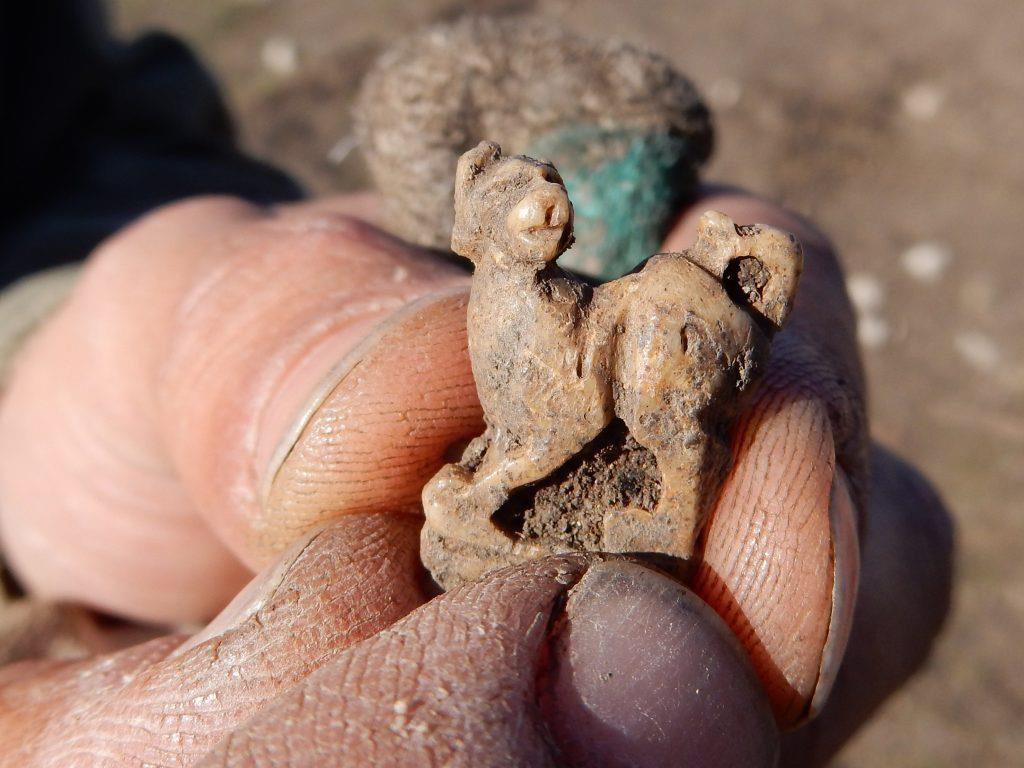 The Roman province of Thrace, created in 45 A.D. during the reign of emperor Claudius, was a relatively peaceful area, not directly bordering with the "barbaricum". Consequently, only a small military presence was required to oversee the province, concentrating within two smaller camps. Many Roman army veterans were however settled along the strategic points such as mountain passes or main rivers. The Yurta-Stroyno rural settlement, presumed to be a veteran vicus, was placed twelve kilometers east of the Tundzha River, navigable from the Northern Aegean Sea all the way up to the Thracian Lowlands, and along a road built under the reign of Trajan parallel to the river.
The settlement is currently suffering from repeated attacks of treasure hunters, which over the years "uncovered" several structures and brought to light many architectural remains, as well as many interesting objects, now scattered on the surface.
The Yurta-Stroyno Archaeological Project started in 2014 as a reaction to the illegal activity with an aim to determine within three years the site chronology, function and character. Parts of the settlement, covering over 3ha, were intensively surveyed. One of the structures, partly uncovered by the treasure hunters, was excavated. Stone foundations of a house of five rooms were uncovered, stretching in the east-west direction up to the dimensions 25x5m, with a courtyard on its northern side. The open fields revealed parts of rather monumental architecture and evidence of glass workshop and metal working facilities.